Harnessing IoT Data Streams workshop, Startup Scrimmage MNF viewing party
October 14, 2019 @ 4:00 pm

-

5:00 pm
Sustain SoCal presents a Smarter Communities Workshop:
Harnessing IoT Data Streams for Efficiency, Safety & Sustainability
October 14, 2019, 4 pm to 5 pm
(Immediately followed by the Startup Scrimmage
Monday Night Football viewing party at 5:15 pm)
The Cove at UCI Beall Applied Innovation
5141 California Ave., 2nd Floor, Irvine CA
Featured Workshop Presenter & Moderator: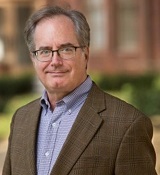 Jerry Power
Founding Member, The Intelligent IoT Integrator (i3) Consortium
Executive Director, Institute for Communication Technology Management (CTM)
at USC Marshall School of Business
Co-author, "The Real-Time Revolution: Transforming Your Organization to Value Customer Time"
Join us on October 14 for a unique workshop that will explore opportunities for creating connected smarter communities by analyzing and leveraging IoT data streams generated from a wide variety of devices performing diverse, often complex tasks.
Everyday activities that help communities function efficiently, safely and in an environmentally responsible manner now often involve connected devices that stream data into the cloud, a data stream that may have other uses and a potential monetary value beyond each data stream's narrowly defined role.
This Workshop event is free-of-charge, but seating is limited and preregistration is required.
Immediately following the Workshop (and just steps away) at 5:15 pm…Sustain SoCal is pleased to be co-sponsoring with Executive Next Practices Institute the popular Startup Scrimmage at The Cove at UC Irvine Beall Applied Innovation. This free event features a full evening of viewing the Monday Night Football broadcast, Detroit Lions vs. Green Bay Packers, on large screens, with pizza and light refreshments being served. Several innovative start-up "quick pitches" will be presented at halftime. To preregister for the Startup Scrimmage evening and for more information visit Startup Scrimmage at The Cove 
Or click here: