Water Solutions 4: Innovative Solutions for Evolving Challenges
August 29, 2019 @ 9:00 am

-

4:00 pm
Sustain SoCal presents…
WATER SOLUTIONS 4:
Innovative Solutions for Evolving Challenges
Scroll down to reach Speaker Biographies are at bottom of the page
August 29, 2019
9 am – 4 pm
UCI Beall Applied Innovation
Sustain SoCal presents WATER SOLUTIONS 4 (WS4), its fourth annual event focused on exploring strategies and innovations that will help meet the increasing challenges of procuring, processing, storing and delivering water in Southern California and the surrounding region.
Sustain SoCal's WS4 is also hosting a team participating in the 2019 California Water Data Challenge Datathon. Co-located at the WS4 conference, updates regarding applications being developed in real-time during the Datathon will be provided throughout the conference. WS4 conference attendees will have opportunities to provide feedback and suggestions that can help shape Datathon-developed applications outcomes.
Join us for this important day of presentations, networking and interactive discussions as Sustain SoCal addresses real-world solutions to help assure sufficient and affordable supplies of water in our region.
#WS4 #WaterDataNexus #CAWaterDataChallenge
Keynote Speakers:
Morning Keynote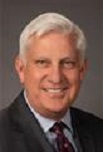 Jeffrey Kightlinger, General Manager
Metropolitan Water District of Southern California
Luncheon Keynote
E. Joaquin Esquivel, Chair
California State Water Resources Control Board
Agenda
8:00 am – Water Data Challenge Datathon Registration
8:30 am – Water Data Challenge Datathon Begins
9:00 – 9:50
Water Solutions 4 Conference Registration
Breakfast Networking
Expo
9:50 – 10:00
Welcome
Scott Kitcher, President & CEO, Sustain SoCal
John Arena, Director, Sustain SoCal & Business Outreach Mgr, Metropolitan Water District of So. Cal.
10:00 – 10:20
Opening Keynote
Jeffrey Kightlinger, General Manager
Metropolitan Water District of Southern California
10:20 – 10:30
Introduction to the Water Data Consortium
Joone Lopez, General Manager, Moulton Niguel Water District
10:30 – 10:35
Welcome from Sustain SoCal's Newest Board Member
Kelly Jennings, Director, Moulton Niguel Water District
10:35 – 10:50
Federal Water Contamination Initiatives
U.S. Congressman Harley Rouda (CA-48), Member, Subcommittee on Water Resources & Environment
10:50 – 11:40
PFAS: The Threat and Pathways to Solution
Lisa Ohlund, General Manager, East Orange County Water District (moderator)
Scott Bartell, Ph.D., Professor, Public Health, UC Irvine
Jason Dadakis, Exec. Dir. of Water Quality & Technical Resources, Orange County Water District
Randy Moore, President, BioLargo Engineering
11:40 am – 12:20 pm
Trends in WaterTech
Cristina Ahmadpour, Managing Director for North America, Isle Utilities
Ned Bader, Advisory Engineer & Master Inventor & Smarter Water Analyst, IBM Hybrid Cloud
Hank Giclas, Sr. VP, Strategic Planning, Science and Technology, Western Growers Association
Teresa Penenuri, Public Affairs Supvsr, Public Outreach & Conservation, San Diego County Water Authority
12:20 – 12:40 pm
Luncheon Keynote
Joaquin Esquivel, Chair
California State Water Resources Control Board
12:40 – 1:20
Networking Lunch
1:20 – 1:30
Water Data Challenge Datathon Interim Report
1:30 – 2:10
Innovations in Desal and Reuse
Rupam Soni, Principal Public Affairs Representative, Metropolitan Water District
Dan Ferons, General Manager, Santa Margarita Water District
Rick Shintaku, General Manager, South Coast Water District
Neal Aronson, President, Oceanus Power & Water
2:10 – 2:40
Case Study: Retail & Residential Smart Water Management Deployments
Charles Zaher, Regional VP, HydroPoint Data Systems
Steve Hohl, Principal, Water Concern
Clay Rogers, Senior Landscape Manager, Irvine Company
2:40 – 3:10
Water Data Challenge Datathon: Summary & Final Reports
3:10 – 3:50
Innovators Showcase
AquaTrax Solutions, Amit Sharma
Bloom Energy, Tristan Becker
Gate 5 Energy Partners, Steve Delson
GreenTech California, Steve Slingsby
IntelliFlux Controls, Subir Bhattacharjee
Oceans United, Keith Flitner
t2h2o, Alina Plaia
Water Pigeon, Sarp Sekeroglu
WaterBit, Nikhil Bagri
Additional Innovators to be announced
3:50 – 4:00
Closing Remarks
Agenda, speakers and conference sessions subject to change

Interested in being a WS4 exhibitor or sponsor?
Visit https://sustainsocal.org/sponsorships
Thank you to our Title Sponsors: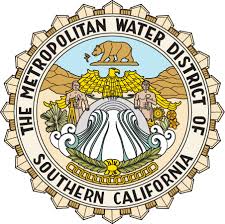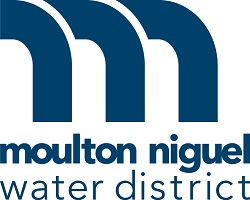 Sustaining Sponsors:
Supporting Sponsors:
Speaker Biographies
Cristina Ahmadpour, Managing Director for North America, Isle Utilities
Cristina is a consultancy executive specializing in emerging technologies and innovative best practices in the water sector. As Managing Director of of Isle's Americas business, she leads a team that works with the most progressive water utilities in their interest to identify, evaluate, and engage best available solutions that drive value to their services and business operations. Facilitating and curating technical and organizational solutions that respond to top priorities has been an integral part of how she works with water sector leaders today. Cristina is passionate about communicating the value of water in her community and is often seen recruiting the next water professional in her everyday interactions. Cristina is also enthusiastic about elevating the visibility of women entrepreneurs in the water sector. She volunteers for her local Water For People chapter and the American Water Works Association's sub-committee on Innovation. She graduated (summa cum laude) from Vermont Law School with a Masters in Environmental Law, emphasis in Energy, and received her Bachelors of Science Degree in Business Administration, Emphasis in Global Business Management from California State University. Cristina is a graduate of the Water Environment Federation's Water Leadership Institute 2015 class.
Neal Aronson, President & CEO, Oceanus Power & Water
Oceanus is the culmination of my long career planning, developing and constructing large, impactful projects.   For many years these projects were impactful in areas such as size, scale, luxury, brand or cost….but not in the areas that ultimately matter the most: protecting our environment; transitioning to a clean energy economy; and providing the world with low cost clean water.  The Oceanus IPHROCES solution leverages existing, proven, bankable technologies to achieve what we believe are unprecedented improvements in the cost, sustainability and resilience of utility scale energy storage and produced water
Ned Bader, Advisory Engineer – IBM Cloud and Cognitive Software – ECM Content Case Engine, Master Inventor, and Smarter Water Champion
Ned has more than 20 years of experience as an advisory engineer with the Hybrid Platform Team at the IBM's Costa Mesa site. During this time he has been developing his skills in Agile software development, Saas offerings, and customer engagement. Additionally, Ned has worked on a number of water/sustainability projects and has had 7 patents granted by the U.S. Patent Office. He has also been appointed as an IBM Master Inventor. In his spare time, Ned continues to develop his home aquaponic system.
Scott M. Bartell, PhD, Professor in Public Health and Statistics, University of California, Irvine
Scott Bartell, PhD, is Professor in Public Health and Statistics at the University of California, Irvine. His research interests are exposure science, environmental epidemiology, and human health risk assessment for environmental toxicants. Dr. Bartell has over 20 years of experience in environmental health research, including key roles in the C8 Science Panel studies of PFOA, and the Anniston Environmental Health Research Consortium. He has served on scientific advisory committees for the National Academies, the U.S. Environmental Protection Agency, the Centers for Disease Control and Prevention, the National Institutes of Health, the International Agency for Research on Cancer, and various state agencies.
Jason Dadakis, P.G., C.HG, Executive Director of Water Quality & Technical Resources, Orange County Water District
Jason Dadakis currently serves as the Executive Director of Water Quality & Technical Resources for the Orange County Water District. He is responsible for managing scientific investigations, monitoring, permitting, regulatory compliance, and applied research supporting the District's groundwater recharge activities, water quality programs, and water recycling projects, including the Groundwater Replenishment System. Jason has more than 15 years of environmental and water resource management experience. In his 10+ years at the District, he has also worked as a Hydrogeologist, Senior Hydrogeologist, and Director of Health & Regulatory Affairs. His responsibilities have included groundwater modeling, tracer studies, water quality assessments, regulatory compliance reporting, and the development of permit amendments for new and expanded recycled water production and recharge facilities. Jason earned a Bachelor's degree in Earth Sciences from Dartmouth College and a Master's degree in Hydrology from the University of Arizona. He is a Registered Professional Geologist and Certified Hydrogeologist in the State of California.
Steve Delson, CEO & Co-founder, Gate 5 Energy Partners, Inc.
Steve Delson, CEO and co-founder of Gate 5, brings more than three decades of engineering, consulting, business, and management experience to Gate 5. Early in his professional career, as a project manager for Jack G. Raub Company, Steve led the design, entitlement, and construction of a community-wide water reclamation system (including a tertiary wastewater treatment plant, seasonal storage, operational storage, and a distribution system) for the Santa Margarita Water District. Mr. Delson is a developer of Gate 5's patented technology. For a 15-year period prior to Gate 5, he founded and grew successful consulting, real estate development, and utility service companies. Prior to that, Steve was an Executive Vice President of one of the nation's largest and most successful community developers, Mission Viejo Company (MVC). Steve's tenure with MVC began in 1974. Steve earned his bachelor's degree in Civil Engineering from California State University, Long Beach. Formed in 2011, Gate 5 has developed an innovative sustainable energy infrastructure that eliminates sewage sludge and other organic waste that can contaminate the environment; transforming these residuals into 100% usable products, including clean water and renewable energy without using fossil fuel or grid electricity.
E. Joaquin Esquivel, Chair, California State Water Resources Control Board
E. Joaquin Esquivel was appointed to the State Water Resources Control Board by Governor Jerry Brown in March 2017 and designated by Governor Gavin Newsom as Chair in February 2019. Previously, he served as Assistant Secretary for federal water policy at the California Natural Resources Agency in the Governor's Washington, D.C. office, where he facilitated the development of policy priorities between the agency, the Governor's Office, the California Congressional delegation, and federal stakeholder agencies. For more than eight years prior to that he worked for U.S. Senator Barbara Boxer of California, most recently as her legislative assistant covering the agriculture, Native American, water, oceans, and nutrition portfolios, in addition to being the director of information and technology. He was born and raised in California's Coachella Valley. He holds a BA from the University of California, Santa Barbara in English.
Dan Ferons, General Manager, Santa Margarita Water District
Daniel Ferons was appointed by the Santa Margarita Water District (SMWD) Board of Directors to serve as General Manager effective July 1, 2012. SMWD is the second-largest water agency in Orange County, serving approximately 165,000 customers in the communities of Mission Viejo, Coto de Caza, Rancho Santa Margarita, Las Flores, Ladera Ranch and Talega. Prior to his appointment as General Manager, Mr. Ferons served as the District's Chief Engineer since 1994. In 2008, Mr. Ferons accepted the additional duties of Director of Operations. As such, he was responsible for the District's annual operating budget, the day-to-day function of the engineering and operations departments, and the development of the District's infrastructure to provide water and recycled water to our customers, as well as the treatment of wastewater. During Mr. Ferons' 27 year tenure with SMWD, the District has grown from 13,000 service connections to more than 56,000 with robust development of the water, wastewater and recycled water systems. He has overseen and managed a number of significant milestone projects, including the planning and construction of the Upper Chiquita Reservoir, expansion of the Chiquita Water Reclamation Plant, design and implementation of the Upper Oso Reservoir Oxygenation System and innovative, urban return flow projects such as the Dove Canyon diversion project and Horno Basin urban collection system. Additionally, Mr. Ferons represents the District on the boards of several joint powers agencies. Prior to joining SMWD, Mr. Ferons was employed by several engineering consulting firms and was involved in the design of public works and preparation of development plans throughout Southern California. Mr. Ferons holds a Bachelor of Science in Civil Engineering from California State Polytechnic University at Pomona and is a Registered Professional Civil Engineer in California. He is an active member of the Orange County Water Association, American Water Works Association and the Water Environment Federation.
Keith Flitner, Oceans United
Keith has jumped out of the corporate world and into the nonprofit world with the creation of Oceans United and their mission to efficiently clean up ocean waste plastic. He has also been a lifelong volunteer through civic, religious and scouting organizations. He is a native Californian, married 28 years and has two children. He holds a B.S. in Aerospace Engineering and an M.B.A. from Chapman University.
Hank Giclas, Senior Vice President, Strategic Planning, Science & Technology, Western Growers Association
Henry L. (Hank) Giclas has worked for Western Growers since 1990. He began his career in the Phoenix office as the Director of Public Affairs where he was responsible for implementing Western Growers' government affairs and public relations agendas in Arizona. While serving in Arizona, Hank developed an expertise in agricultural chemical and environmental issues and led Western Growers to becoming more actively engaged in the science and technical aspects of agriculture and agricultural policy in California and Arizona. This science and technology focus allowed the association to take on managerial responsibilities for the Certified Crop Advisor programs in California and for the Arizona Crop Protection Association. Hank's focus has helped Western Growers become a leading trade association in many of the issues related to the production and harvest of specialty crops in Arizona and California. Hank was promoted to Vice-President of Science and Government Affairs where he led legislative and regulatory advocacy programs, political action efforts, technical and registration projects as well as the management of various local trade associations from Western Growers Sacramento Office. In July 2002, Hank was called on to start a new division that would concentrate on the science and technology issues facing agriculture. That division now assists members with food safety, crop protection, environmental compliance, sustainability and a host of other areas where sound science and new technology must drive industry advancement, solutions and government policy. Since August 2003, Hank has directed strategic planning for the association. Today, Hank serves as Senior Vice President Strategic Planning, Science and Technology for Western Growers and is actively developing association leadership in the areas of agricultural technology innovation, sustainability, food safety, food security, crop production and protection as well as assisting in the implementation of the association's strategic plan. Hank serves on many industry advisory boards and technical committees including for the Center for Produce Safety, Western Institute for Food Safety and Security, Coalition for Urban and Rural Environmental Stewardship and the Specialty Crop Committee serving the National Agricultural Research Education, Extension and Economics Advisory Board.
Steve Hohl, Principal, Water Concern
Steve leads the design and management efforts of the firm with a passion for irrigation and love of the landscape industry. His propensity for detailed, creative irrigation solutions and valuable client service have helped earn the reputation Water Concern enjoys. Steve enjoys Notre Dame football, wood working, mountain biking, home brewing, and travel. Education: University of California, Irvine (Mechanical Engineering), California State Polytechnic University Pomona (BS, Landscape Irrigation Science). Affiliations: American Society of Irrigation Consultants ASIC, National Board of Directors; ASIC, Southern California Board of Directors; ASIC, Fellow Professional Member; Irrigation Association, Select Certified Irrigation Designer; EPA Water Sense Partner
Kelly Jennings, Director, Sustain SoCal & Director, Moulton Niguel Water District
Kelly Jennings was elected to the Moulton Niguel Water District Board in November 2018 and the selected for the Sustain SoCal Board in mid-2019.  She has two decades of experience working at MNWD dealing with all aspects of its operations and customer relations.  She has firsthand experience with the realities of water preservation and conservation facing MNWD's customers. She is dedicated to providing excellent water at the lowest possible rates. She currently is the representative for the Santiago Aqueduct Commission (SAC). In addition to her public service, Mrs. Jennings is the Community Life and Operations Director for Mission Lutheran Church in Laguna Niguel where she oversees the church's outreach efforts with multiple local, regional, and global charities.  Mrs. Jennings is also a long-time member of the Laguna Niguel Chamber of Commerce where she serves as an ambassador. Mrs. Jennings is a lifetime resident of Southern California and resides in Laguna Niguel with her husband and two children.
Jeffrey Kightlinger, General Manager and Chief Executive Officer, The Metropolitan Water District of Southern California
Jeffrey Kightlinger is general manager and chief executive officer for The Metropolitan Water District of Southern California, a state-established cooperative that delivers water to 26 member agencies serving 19 million people in six counties. Kightlinger was appointed general manager in February 2006. As general manager, he manages the District's $1.8 billion annual budget and 1,800 employees to ensure the safe and reliable delivery of high-quality water every day throughout Southern California.  He reports to a board of 38 members representing 26 member agencies. Kightlinger has an undergraduate degree from the University of California at Berkeley and a law degree from Santa Clara University.  He serves on a number of boards including the Coro Foundation, the USC Price School of Public Policy, the UCLA Sustainability Advisory Board, the Climate Action Reserve, the California Foundation on the Environment and the Economy, the Los Angeles Economic Development Council and the Los Angeles Area Chamber of Commerce, among others
C. Scott Kitcher, President & CEO, Sustain SoCal
Scott has 29 years of financial services experience in investment banking, investment management, private equity, and consulting. Just over 13 years ago, he began focusing on clean technologies. Today, he is President & CEO of Sustain SoCal, and serves on various corporate, non-profit and academic boards and committees in various roles almost all related to cleantech and sustainability.
Meredith M. Lee, PhD, Executive Director, West Big Data Innovation Hub, UC Berkeley Division of Data Sciences
Meredith is the Executive Director of the West Big Data Innovation Hub, a consortium launched by the National Science Foundation to address societal challenges with Big Data innovation. The West Hub is led by UC Berkeley, UC San Diego, and the University of Washington, and includes Alaska, Arizona, California, Colorado, Hawaii, Idaho, Montana, Nevada, New Mexico, Oregon, Utah, Washington, and Wyoming. Dr. Lee previously served as a Science & Technology Policy Fellow at the U.S. Department of Homeland Security (DHS) Homeland Security Advanced Research Projects Agency (HSARPA), guiding strategic research in graph analytics, risk assessment, machine learning, data visualization, and distributed computing. She co-led the White House Innovation for Disaster Response and Recovery Initiative as well as the Ideation Community of Practice, a network of Federal innovators from more than 25 agencies. Meredith completed her Ph.D. in Electrical Engineering at Stanford University and was a postdoctoral researcher at the Canary Center for Cancer Early Detection. She was previously at MIT Lincoln Laboratory, Intel, IBM T.J. Watson Research Center, and Agilent Laboratories. Dr. Lee is a co-founder of NationOfMakers.org, past president of the Stanford Optical Society of America/SPIE, and served on the first Steering Committee for the National Photonics Initiative. Her work has been featured by whitehouse.gov, Make:, ArsTechnica, The Washington Post, Forbes, and Fast Company.
Joone Lopez, General Manager, Moulton Niguel Water District
Joone Lopez is the General Manager of the Moulton Niguel Water District, which provides water, wastewater and recycled water services to six cities in South Orange County. Before joining Moulton Niguel, she served as the General Manager of Calaveras County Water District located in Northern California. Joone's prior experience includes working for Apple Valley Ranchos Water Company as its Assistant General Manager and serving as the Deputy General Manager of Central Basin Municipal Water District. Joone is a Board Member for Association of California Water Agencies, California WateReuse Association, Southern California Water Coalition, South Orange County Wastewater Authority, CA Data Consortium, United Way Orange County Leadership Council to End Homelessness, Capistrano Unified School District Foundation, and Tilly's Life Center. She's also a founding member of the California Data Collaborative, a non-profit representing 21 million Californians, focused on leveraging data and technology to enhance water management policies statewide. Preceding her career in the water industry, Joone was a Police Officer for the City of Pasadena, where she received the Silver Medal of Courage for valor under fire. She holds a Master's Degree in Public Administration from California State University of Northridge and a Bachelor's Degree in Communications from University of California San Diego.
Randy Moore, President & CEO, BioLargo Engineering, Science & Technologies
Mr. Moore serves as President and CEO of BioLargo Engineering, Science and Technologies, LLC. With Bachelors and Master's degrees in engineering, combined with almost 35 years of experience in air quality and pollution control design, Mr. Moore leads a team of engineers and scientists that focus on innovative solutions to emerging issues. Mr. Moore currently holds five U.S. Patents for inventions as diverse as mercury control from coal fired power plants to a patent pending process for Legionella control in potable and industrial waters.
Lisa Ohlund, General Manager, East Orange County Water District
Ms. Ohlund has over thirty-six years of experience in the wastewater, water and recycled water fields, with over 22 years in the public sector and 14 years in the private sector. She has worked with over 40 water and wastewater agencies throughout California, working with both large and small cities and water districts. Since 2009, she has been the General Manager of the East Orange County Water District. The District provides wholesale water service to five area water agencies as well as retail water and sewer service to the East Orange/Tustin Foothill area of Orange County.
Teresa Penenuri, Public Affairs Supervisor, Public Outreach and Conservation, San Diego County Water Authority
Teresa Penunuri is a Public Affairs Supervisor for the San Diego County Water Authority. The Water Authority is the regional water agency that provides about 80 percent of all the water used in San Diego County, supporting a $231 billion economy and the quality of life for over 3.3 million residents. Penunuri joined the Water Authority in February 2003. Penunuri directs the Water Authority's community outreach, local government, water agency engagement, school education, and small business programs. She is also part of the Water Authority's Innovation Committee leadership team, serving as the external liaison to business, community and industry associations. Before joining the Water Authority, Penunuri was a public relations and marketing specialist working in a variety of fields such as construction outreach, high-tech products, sports and consumer marketing. Penunuri earned a bachelor's degree in sociology from the University of California, Santa Barbara. Penunuri is a native San Diegan and resides in Bankers Hill. y
Clay Rogers, Senior Landscape Manager, Irvine Company
Clay Rogers is a Senior Landscape Manager for The Irvine Company Office Properties. He and his team manage approximately 32 million Square Feet of landscape across California including an urban forest of 55,000+ trees. Clay is also certified arborist and proud Cal Poly San Luis Obispo alumni.
Harley Rouda, U.S. Congressman (CA – 48th District), Member, Subcommittee on Water Resources and Environment
Harley Rouda is a businessman and advocate who ran for Congress to protect the California way of life for the next generation. Harley has built and managed companies that are leaders in the sustainability movement and is a longtime community leader in Orange County. In Congress, he's working to build economic opportunity, ensure quality affordable health care for all, prevent gun violence, and reverse the climate crisis. In 2018, he built an historic grassroots campaign that was supported by tens of thousands of Orange County residents. He lives in Laguna Beach with his wife Kaira and their four children.
Amit Sharma, Co-Founder and CEO, AQUATRAX
Amit Sharma is the Co-Founder and CEO of AQUATRAX, a water tracking solutions company focused on delivering TRACKLE, an optimized software platform to enable data compliance with AWWA Water Audit, NRW Tracking, SB 555 Water Loss Control and SB 606 Water Use Efficiency. TRACKLE provides data engagement and business intelligence for water utilities to achieve targeted revenue growth, water conservation goals and identify opportunities to track and reduce non-revenue water losses. AQUATRAX specializes in providing systems with data integrations and due diligence, delivering hi-tech products to efficiently integrate with CIS, AMI MDMs, outage management, smart devices, payment and billing systems that help both utilities and customers to track their water use efficiency targets, conservation goals, supporting water loss reduction in real-time. AQUATRAX's core competencies lie in digital transformation, predictive analytics, cloud-based SaaS and mobile platforms, Apple/Google Pay, IoT, business analytics using powerful data visualizations and the latest technology incorporating machine learning and artificial intelligence. Amit co-founded AQUATRAX in 2019 to a provide solution for the water industry's unmet needs utilizing his experience, industry relationships and innovative approaches by focusing on product innovation, operational excellence and customer service. Prior to co-founding AQUATRAX, Amit was the Product Director at Smart Energy Systems. He managed and executed a digital customer engagement and analytics mobile platform, for over 30 water and power utility projects across the US valued at $25M. Amit received his Bachelor of Science degree in Electrical Engineering from Dayalbagh, India. He went on to earn a Master of Business Administration from the Paul Merage School of Business, University of California, Irvine. He lives in Irvine with his wife and their two sons. In his free time, Amit is involved with non-profit agencies that focus on providing fresh water to communities in need across the globe.
Rick Shintaku, General Manager, South Coast Water District
Rick Shintaku is the General Manager of the South Coast Water District. The District serves over 35,000 residents and 2 million visitors a year in Dana Point, South Laguna Beach and portions of San Juan Capistrano and San Clemente. Under his leadership, South Coast Water District developed and led planning and implementation of capital improvement, water resources, and water development programs and projects, including the $100 million Tunnel Stabilization Revitalization Project; the largest ever capital improvement program that SCWD has embarked upon. Rick also continues to lead planning of the Doheny Ocean Desalination Project, which would provide drought-proof, high-quality drinking water and an emergency water supply for the community, and potentially South Orange County. Rick is a registered Civil Engineer in California with over 25 years of experience in water/wastewater systems and environmental engineering. Previous to his appointment as General Manager, he was the SCWD Assistant General Manager and Chief Engineer, having joined the District in 2015. Before joining SCWD, Rick served as an Engineering Manager for the City of Anaheim Water Division. Rick also served as an engineer at the State Water Resources Control Board and spent his early career in the private sector working in the environmental engineering field. Rick received his Bachelor of Science degree in Civil Engineering from California State Polytechnic University, Pomona. He went on to earn a Master of Science degree in Civil Engineering from the University of California, Irvine.
Rupam Soni, Principal Public Affairs Representative, Metropolitan Water District of Southern California
Rupam Soni develops and provides water education programs to students of all ages throughout Southern California, using technology to help expand water education efforts and enhance student learning.
Charles Zaher Regional VP, Channel Sales, Hydropoint Data Systems
Charles came to HydroPoint in 2007 having spent over 35 years in the irrigation industry in sales, marketing and business development positions. He holds a Master of Science degree in irrigation and soils management from the American University of Beirut, Lebanon. As the regional vice president of channel sales, Charles administers the company's business development strategy, fosters strategic partner relationships and manages partner and distributor accounts. Prior to HydroPoint, he was employed at Hardie, Irridelco, Rain Bird, Thompson, and Signature. Charles is a frequent speaker on irrigation design, system components and water management strategies to both technical and business audiences. He recently helped raise $1 million for a major renovation project for his church. Charles also bikes, swims and plays tennis in his spare time.